About the Film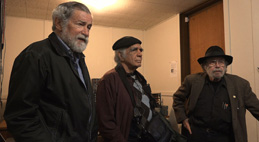 Don Buchla is an unheralded inventor of among the most iconoclastic electronic musical instruments, taking their place alongside the Theremin and the Moog as some of the most important inventions in the electronic music sphere. His pioneering work laid the basis for what electronic music was to become by creating an absolutely unique analog synthesizer that completely changed the way people think about, compose, and perform music. The list of musicians and composers who have used the Buchla range from avant-garde composer Morton Subotnick to folk musician Buffy Sainte-Marie to Nine Inch Nails.
The 1960's was a new age of musical expression in which the long-sanctified precepts of classical repertory came tumbling down and Buchla was in the center of it. He grew up with a passion for music and engineering. When he combined the two loves, he created electronic musical instruments the world had never dreamed of before, gathering an international crowd of musicians and composers who owe a fierce allegiance to him and his instruments.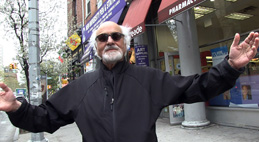 In 1962 Don became deeply involved in the San Francisco Tape Music Center formed by music composers Ramon Sender and Morton Subotnick. Subotnick commissioned Don to construct a "new kind of instrument," leading to the "Buchla Box" – the first portable analog synthesizer that could be brought onstage like any other instrument. Championed by Subotnick and Suzanne Ciani, the Buchla Box entered the world stage from concert halls to Coca Cola commercials and science-fiction films.
We follow Don using archival footage as he tours the States, Mexico, and Canada, explore his early years as a NASA engineer, and his work for Ken Kesey's Merry Pranksters. We investigate his other instruments, including the Lightning, two conductor's baton-style wands whose gestural motions through thin air elicit an improbable array of sounds; and the Marimba Lumina with Buchla's co-designers Joel Davel and Mark Goldstein.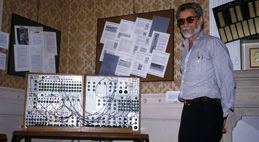 The journey of Buchla and his amazing instruments presents a person and an art form still moving toward yet undiscovered horizons of sounds and musical expression. At the center of the story is the contradictory Don: a brilliant, perfectionist engineer whose firmly-grounded practical designs are leavened with a flair for whimsy; a shy, autistic, grumpy, aggressive, "exotic flower" (in the words of Morton Subotnick) whose inventions changed the sonic landscape of the world.
Older Production News
January 2015
The very end of the year has come and gone; in the dwindling days of 2014, we were able to capture Joel Davel in his workshop putting the final pieces together of a new Marimba Lumina. We're still gathering archival bits and pieces, making discoveries, and trying to fit the strange pieces of all of this together.
November 2014
We had a chance to visit with Stephen Ruppenthal, a member of the Weasel Ensemble with Don back in the 70s, and got lots of stories of the experience of touring through Europe with Don. We were likewise treated to a host of old flyers and Weasel paraphernalia, with the promise of more on a return visit. Ruppenthal is a damn good story teller; and these stories fill in a sizable gap in the larger story of Don.
September 2014
Don's son, Ezra Buchla, was one of the featured performers at this year's San Francisco Electronic Music Festival. The Festival itself was a particularly good one this year (quite happy to see Zoviet France, have to say), and we were able to capture Ezra's performance quite nicely, no matter how much he asked them to turn the lights down low. Many thanks to Tom Duff for providing us with an additional vantage point on the proceedings.
June 2014
We're excited to announce that our film is one of the 2014 Berkeley Film Foundation grant winners!
October 2013
Filmed a rare performance by Don Buchla in Vancouver in September during the 50th anniversary of the first Buchla Box, as well as an exhibition of the many instruments he's invented in that half-century.